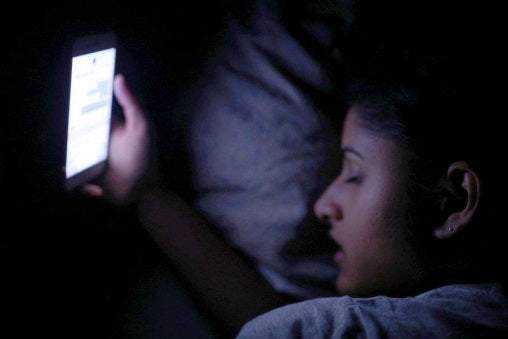 The Sleep Benefits of Salt Lamps
When it comes to the health benefits of salt lamps you've probably heard it all by now, but did you know that salt lamps can improve your sleep? That's right, crystal salt lamps are great for getting a good night's sleep. Every night millions of helpless souls toss and turn in their beds unable to get a good shut eye. When you don't get your required sleep time, things can go south very fast. This study here (https://www.ncbi.nlm.nih.gov/pmc/articles/PMC2656292/) tested what happened to people who were sleep deprived slowly over a week. The results were conclusive, showing that they not only had lower energy levels in the day, but lower cognitive function (brain performance) and more mood changes.  

More importantly you don't have to have a sleep disorder like insomnia or sleep apnoea to want/need a Himalayan salt lamp, there's always room for a better sleep for all of us. Getting the right rock salt lamp will help you fall asleep like a baby. So, how on earth does a Himalayan salt lamp help you sleep you ask? Great question, and it's just what we're going to cover in this article

But first, have you ever considered why we even have sleeping problems? You would think that it should be the most natural thing for us but now days millions of people have issues, sometimes big issues, with falling (and staying) asleep. Here's some of the things that prevent us from getting in a good siesta or slumber.


Stress
Anxiety
Depression
Blue light from media devices.

Being stressed or anxious is terrible for sleep! You know the feeling, staying up at night thinking about what you need to do tomorrow or what you didn't do today. While you stress, your valuable sleep time is wasted away. Anxiety is also another mental state that makes it difficult to relax and fall into a deep sleep. Depression is not commonly thought of as a disruptor of sleep but clinical depression also makes a good night's sleep impossible.

So, if you're anxious, stressed, or depressed, you won't be able to sleep well, and who can blame you? But, this is where the magic of salt lamps comes in. Although salt lamps are in no way a complete cure for every sleep problem, they certainly do help in getting a more satisfying sleep.

There's several ways in which this is achieved. First, the colour profile of salt lamps has a soothing and relaxing effect on our minds and bodies. Salt lamps don't emit any blue light on the visual spectrum. This is important because research has shown that blue light, which has a shorter wavelength than other colours on the spectrum, effects our sleep hormone (melatonin) levels more than any other wavelength of light. And all of our media devices such as our smartphones, tablets and computers emit blue light. So, if you've been using your computer or smartphone, by the end of the day you've been exposed to a ton of hormone disrupting light emissions. No wonder you can't sleep. Salt lamps provide the perfect counter balance, with their warm glow. Their natural colour spectrum aligns better with our natural internal sleep clock and brings our melatonin level back in balance.

Second, the lighting from salt lamps is soothing and reduces stress, anxiety and depression, all of which helps us get a better, longer and deeper sleep.

Last, but not least, salt lamps are great for sleep because they release negative ions. These negative ions improve your breathing, decrease stress levels and improve blood and oxygen supply to the brain. All of this sets helps your body relax which in turn, helps you fall into a deep sleep.

A word of caution though, not everyone responds the same way to salt lamps. Some people experience strong benefits right away and are very sensitive to the change in the frequency of light emissions that they receive from salt lamps. Other's take a little longer to feel the full effects and yet other's feel only a marginal effect. However, the vast majority of people who own salt lamps have reported having much more comfy and satisfying sleeps from place a salt lamp next to their bed.

So, if this article has tickled your curiosity and you're thinking of getting a salt lamp, make sure your lamp comes with a dimmer switch because then and only then can you turn the brightness low enough to use it as a night light. Or if you're up to it, you can get a Himalayan salt night light, which is just the perfect little device made exactly for this purpose. You can plug it straight into the power socket and it'll create just the ambience needed for a comfortable sleep.